Holiday Inn Express
A Special Rate has been made available for "Largo Cross Country Alumni" at the Holiday Inn Express, Largo Central Park. Call (727) 581-3900 for reservations and mention code "LCC" to receive a special rate. Click to see the flyer.
Hampton Inn
Hampton Inn & Suites on East Bay Drive in Largo welcomes "Largo Cross Country Alumni". Special rates are extended to alumni, simply mention code "Largo Cross Country". Call (727) 585-3333 for reservations. Click to see the flyer.
---
Hello. Welcome to Largo Cross Country!
This site is dedicated to Coach Brent Haley and the Largo Cross Country program.
---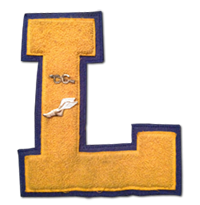 Few words about the program
The Largo High School Cross-Country program has an extremely rich history. Led by Coach Brent Haley, from 1968-1987, Largo Cross-Country accumulated 10 state team championships and four individual state champions. Coach Haley was the ultimate leader who helped guide his runners to not only be better runners but more importantly, to be better men. The valuable lessons he imparted on all of us are many and memorable.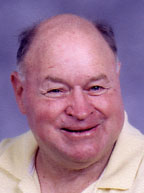 Brent Haley retired in June 2003 as one of Pinellas County's most respected teachers and coaches. Over his 40-year career at Largo High School, he led the cross country and track & field programs to success at every level.
Haley began his teaching career at Largo High School upon his graduation from Florida State University in 1963. From 1968-1987, he coached 10 state champion cross country teams and four individual state champions. His accomplishments in track & field from 1971-1986 were just as impressive: eight individual state champions. Combined, his teams won 17 conference, 16 district, and nine regional titles, were the state runners-up six times, and had six undefeated seasons.
Haley is a favorite on the awards circuit, receiving a wide array of honors. He was the 1976 National Cross Country Coach of the Year, and was named Pinellas County Coach of the Decade by the St. Petersburg Times in 1990. He is the recipient of the 1992 Sports Salute Lifetime Achievement Award and was enshrined at the Tampa Bay Walk of Fame at the Thunderdome (now Tropicana Field) in 1995. Haley is a member of the Florida Track & Field and Florida Athletic Coaches Association Halls of Fame.
Coach Brent Haley remains active in the community and currently is coaching at Northeast High School in both the Track and Cross Country programs.
Coach Brent Haley bio copyright Florida High School Athletic Association: fhsaa.org/departments/special-programs/hall-of-fame/members/brent-christian-haley
---
"None of my accomplishments would have happened without him,"... "The guy changed my life. He taught me a lot about being a good guy and that's what it's all about."

Chris Palmer
"Coach Brent Haley continues to be a tremendous positive influence in so many peoples lives. He has influenced the course of countless lives and challenged and pushed us to be the very best that we can be. I feel very fortunate to have run for one of the best coaches on the planet. I feel honored to have been part of a team considered to be one of the best that ever was and most likely will ever be. Thanks Coach, your Dynasty lives on through all of the hearts and minds of the people that crossed your path."

John Brennan
"When the kids get here in ninth grade, I doubt they're any better than any kid anywhere else in the county"... "But when they see the 11th-graders and seniors and see how much they've done. It's an infectious attitude. The kids are very conscious of the winning tradition and they want to continue it. They want to stay on top more than the other teams want to knock us off."

Coach Brent Haley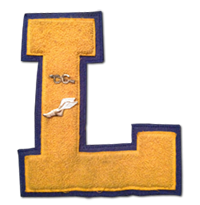 Largo Cross-Country Reunion
Author: Reunion Team Posted On: March 03, 2013
Click to Purchase Tickets:

What: Largo Cross-Country Reunion
When: Jul 27, 2013 6:00 PM
Where: Largo Cultural Center Parkview Room
105 Central Park Dr.
Largo, FL 33771
United States
View Larger Map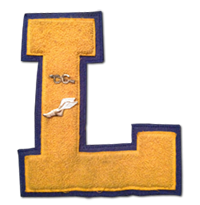 Largo Cross-Country Reunion News
Author: Reunion Team Posted On: March 03, 2013
Largo Cross Country Alumni Reunion with Coach Brent Haley. Anyone who was part of the Largo XC program knows it was one of the most successful programs in cross country history, including multiple state championship wins and even a 1983 ranking as the best team in the country. Coach Haley created what many in sport and journalism circles would consider a dynasty. Always humble and praising his athletes for doing the real work, Coach Haley is recognized as the singular force that motivated and brought together athletes over a lengthy coaching career to perform at levels unseen by their peers. Anyone who ran for Largo knew that this program was truly something special. And that is what inspired this reunion. Unlike other reunions that happen every decade, this will most likely be a once in a lifetime event and an unprecedented opportunity to share amazing memories, stories, and connection with Coach Haley, his wife Linda, and former teammates from all years running at LHS. July 27 will be in many ways magical. A coach. His runners. A shared legacy, the idea that multiple generations of Largo XC Alumni, spanning decades of time, would finally meet, transforming printed names in record books into real life characters, is truly awesome. Please join us Saturday, July 27, at 6 pm at the Largo Cultural Center with your spouse or significant other in celebrating this event. Tickets include a reception, full buffet dinner, and cash bar and absolutely zero proceeds are for profit. All proceeds go directly to the actual cost of the venue and food. No event company is being hired. All coordination is done for free by volunteer alumni who want to make this event special and memorable. There will be guest speakers and plenty of opportunity for interaction. There will be a Sat early am alumni race (exact time to be announced) option at Taylor Park with a Bullhorn start by Coach Brent Haley himself. This will be more of a photo op than a competitive race (although Facebook is blowing up with challenges) so, bring the whole family. See you there.
Click to Purchase Tickets: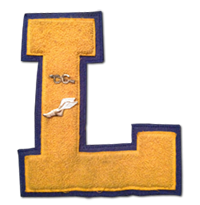 Site Notes
Author: Reunion Team | Posted On: March 03, 2013
If you are a Largo Cross-Country alumni and want to post comments, join the Largo Packer Cross-Country Alumni Group on Facebook that Michael Warre has created. Everyone is practically on Facebook and this will keep the conversation in one place, the community there is very active.
Largo Cross Country Around The Web
Here are some articles from around the web that were written about Coach Brent Haley and the Largo Cross Country program.